HOW THE TDS PROGRAM WORKS
THE TANDEM PHASE
Our program begins with two (2) tandem skydives. Don't want to do Tandems, look for our Traditional AFF Program.
During the Tandem Phase, we teach the student the skydiving basics of aircraft exit and free fall body position or "arch", altitude monitoring, parachute deployment, and how to fly and land the parachute under the direct supervision of an experienced skydiver.
Many programs don't require tandem jumps in their programs, but we have found the number of jumping injuries decreases when we include tandem jumps in the program. Let's think about this for a moment; when you learned to drive a car, they didn't show you a video, draw it out on the blackboard, throw you the keys and send you off in the most high stress traffic you have ever been in! You had someone right there with you, maybe it was mom or dad, or a driving instructor. Why should skydiving be any different?
CLASSROOM PHASE
Let's head to the classroom
After the Tandem Phase we head to the classroom to study all the material you need to know to make a parachute jump on your own. This class takes about 4 hours. It will build on your experience gained in the tandem phase and give you the skills and knowledge you will need to successfully start your life of solo skydiving!
We typically run these classes in the evenings or early mornings so we are not wasting valuable daylight hours in the classroom instead of skydiving! We like to have you make your last tandem and first solo free fall the same day to keep your skills fresh!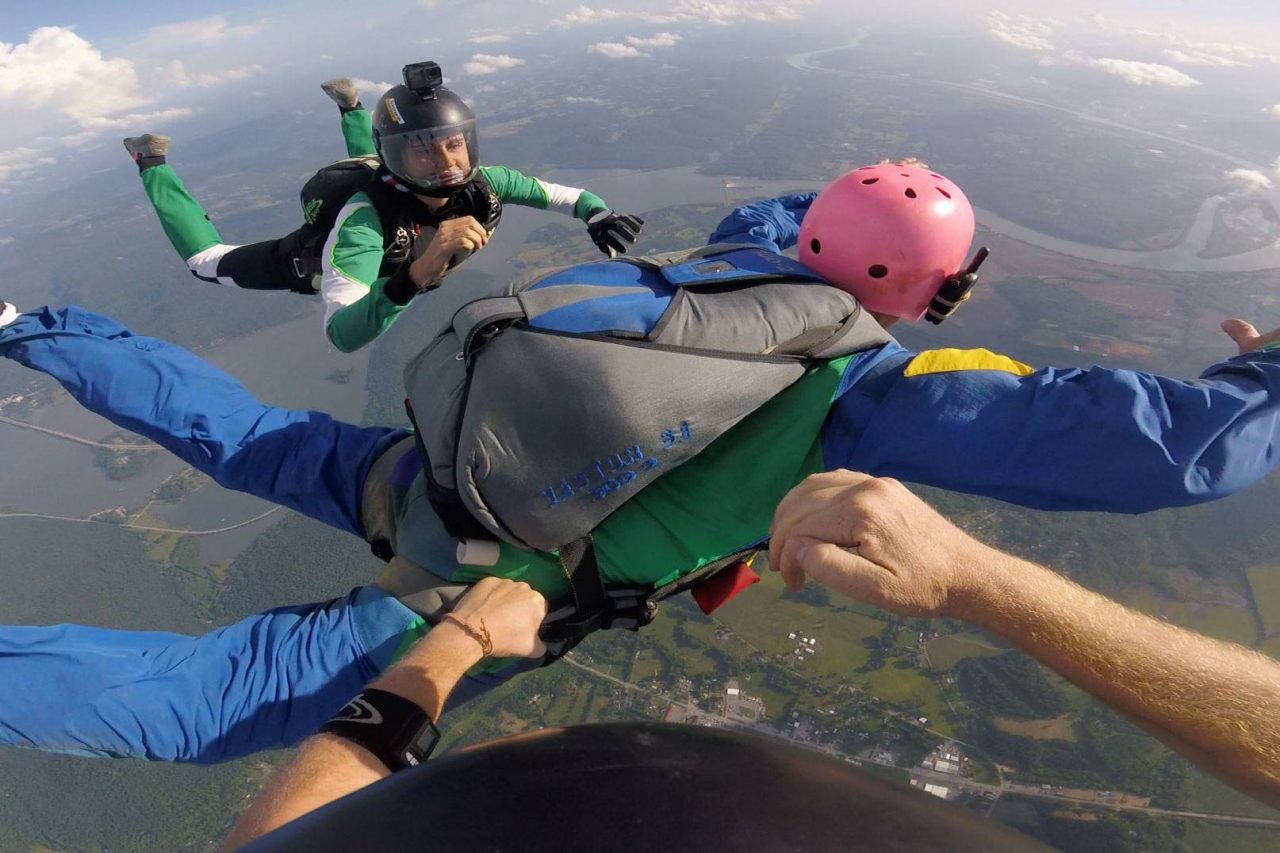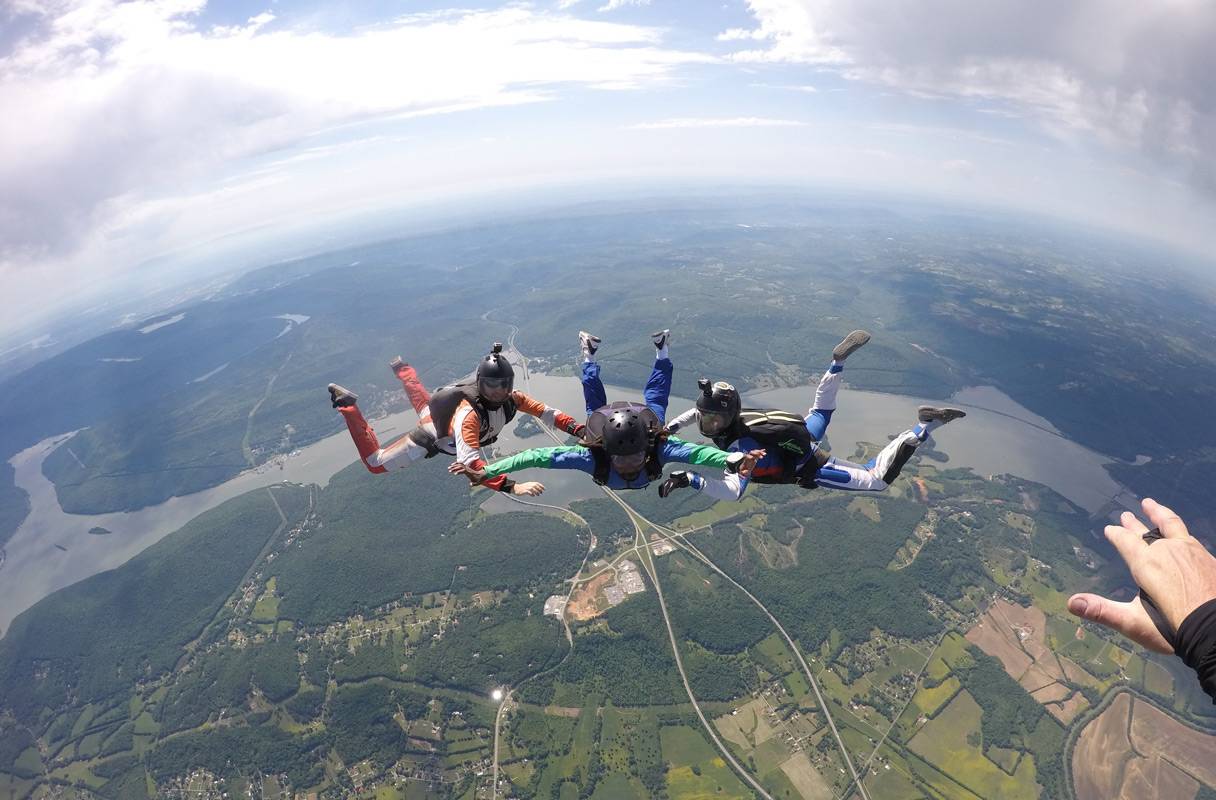 DIRECT SUPERVISION PHASE
Now we're skydiving
On these six (6) jumps you will exit the aircraft wearing your own parachute system with your instructor nearby, typically holding on to your harness. Over the course of these six (6) jumps you will master the skills of basic body flight, parachute canopy flight and landing! Once your parachute is open and you have established control of it, you will be guided by radio from your instructor on the ground.
Our goal over these six (6) jumps is to train you to the point where you can exit the aircraft unassisted, maintain free fall control, master basic free fall maneuvers, monitor altitude, open your parachute, fly it and land it unassisted. Most learn all the needed skills in the 8 jump TDS Program; however, repeat jumps may be needed and are common.
POST SUPERVISION PHASE
Moving onto the "A" license
After you master all the basic skills of the TDS program, you are cleared to solo jump! This means you can come out to the skydiving center, make jumps, rent equipment and/or buy your own (all equipment must be approved by us) with the ultimate goal of accumulating a total of 25 jumps (after TDS you have 17 remaining). During the these seventeen (17) jumps you will master more advanced techniques while jumping in small groups and occasionally with skydiving coaches.
Along with your skydiving log book, you will have a proficiency card outlining the skills you will need to work on. So.. after the 25 total jumps are finished, the proficiency card is filled out and signed off we will send all the paperwork to the United States Parachute Association and you will be a licensed skydiver.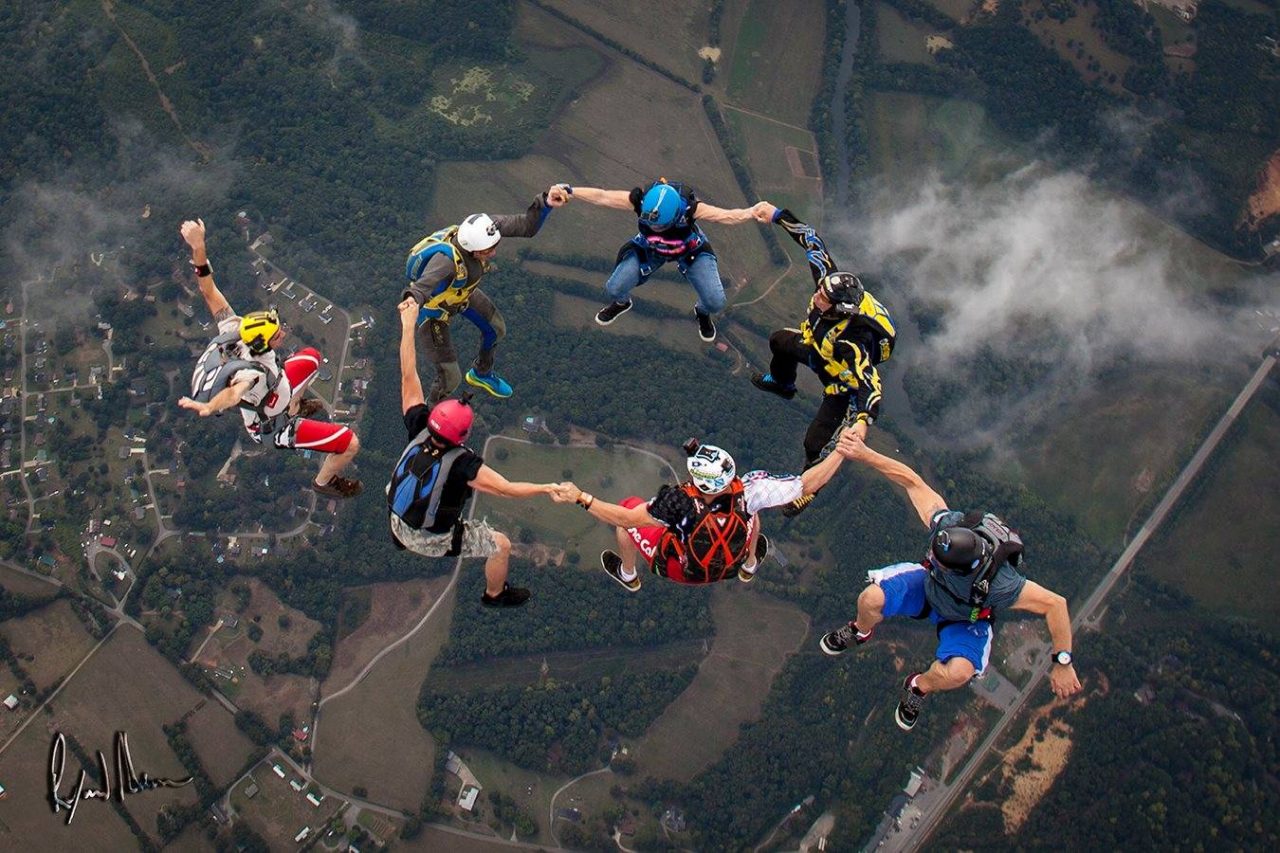 LEARN TO SKYDIVE TODAY TRADITIONAL AFF PRICES
Traditional AFF Program
Price
First Jump Course And Ground School -

5 Hour Ground School




5 Hour classroom giveS you all the ins and outs of skydiving with your own parachute on!

$75
Cat A -

Solo Jump W/2 Instructors from 14,000 feet




USPA CAT A

$229
Cat B -

Solo Jump W/2 Instructors from 14,000 feet




USPA CAT B

$229
Cat C1 -

Solo Jump W/2 Instructors from 14,000 feet




USPA CAT C1

$229
Cat C2 -

Solo Jump W/1 Instructor from 14,000 feet




USPA CAT C2

$189
Cat D1 -

Solo Jump W/1 Instructor from 14,000 feet




USPA CAT D1

$189
Cat D2 -

Solo Jump W/1 Instructor from 14,000 feet




USPA CAT D2

$189
Cat E1 -

Solo Jump W/1 Instructor from 14,000 feet




USPA CAT E1

$189
Cat E2 -

Solo Jump W/1 Instructor from 14,000 feet




USPA CAT E2

$189
Pay as you go total -

Pay as you go total




Pay as you go total

$1707
AFF Prepay & Save -

Prepay for all your jumps and SAVE 20%




Pay as you go and the total is $1707. Prepay and save $203.

$1499