Skydiving |Atlanta Nashville Knoxville Birmingham Huntsville
Best Gift Ever Skydiving Gift Certificates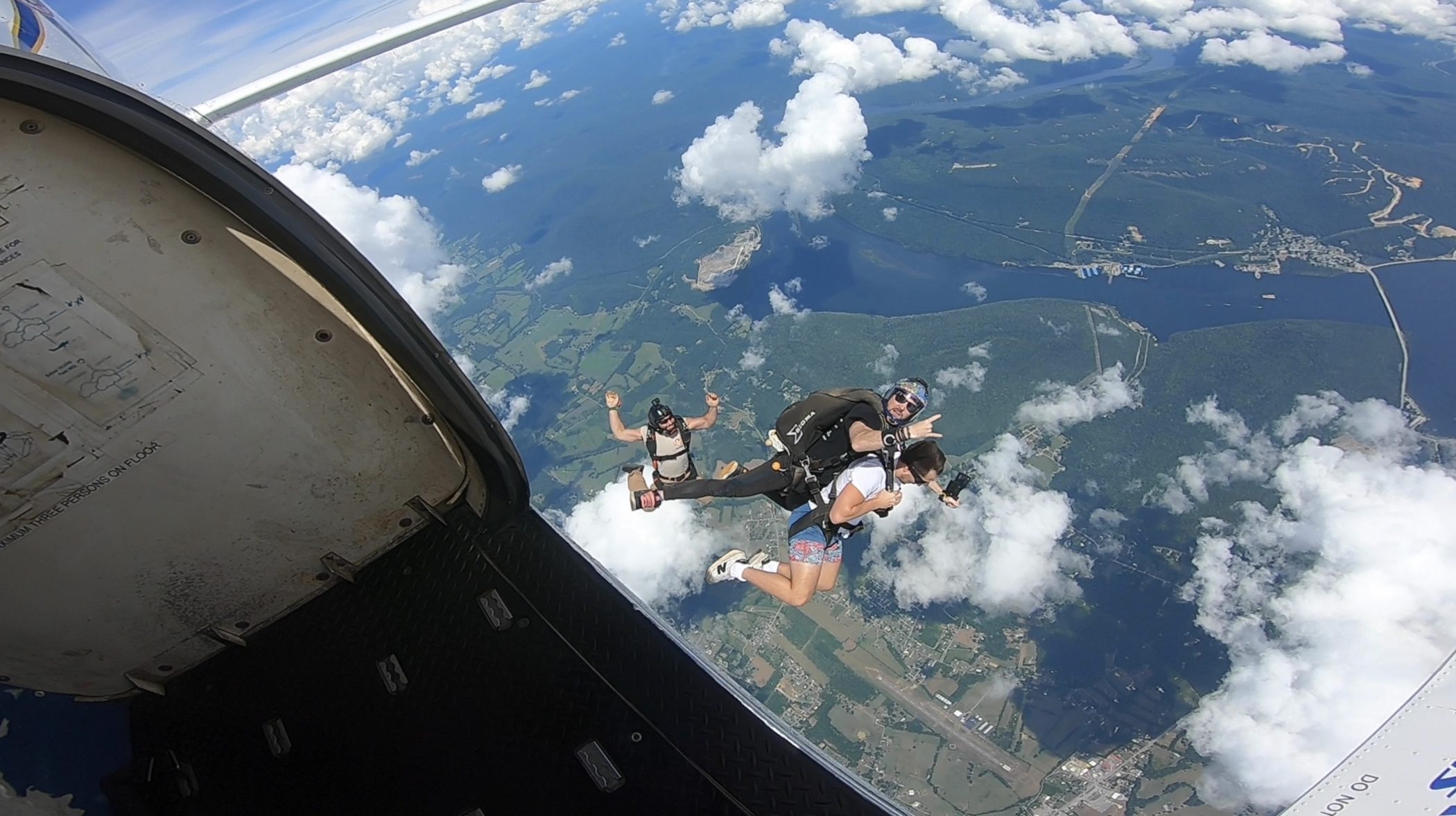 TANDEM SKYDIVE: LEARN TO SKYDIVE : CAREERS IN SKYDIVING
Chattanooga Skydiving Company
Skydiving Tennessee Georgia Alabama
Your #1 Choice for Skydiving Tennessee and the Atlanta Metro Area.
Welcome to Chattanooga Skydiving Company, the South's premier tandem skydiving center! Centrally located in the beautiful Sequatchie Valley, our skydiving center is easily accessible from the region's major cities including Atlanta, Nashville, Huntsville, Birmingham, and Knoxville.
Our family has been providing world-class skydiving instruction in the southern US for over 60 years. Our highly experienced instructors are the best in the industry so you can relax and enjoy the adventure of a lifetime! We'd love to see you soon and hope you'll join us for skydiving Tennessee or for your greater Atlanta skydiving adventure!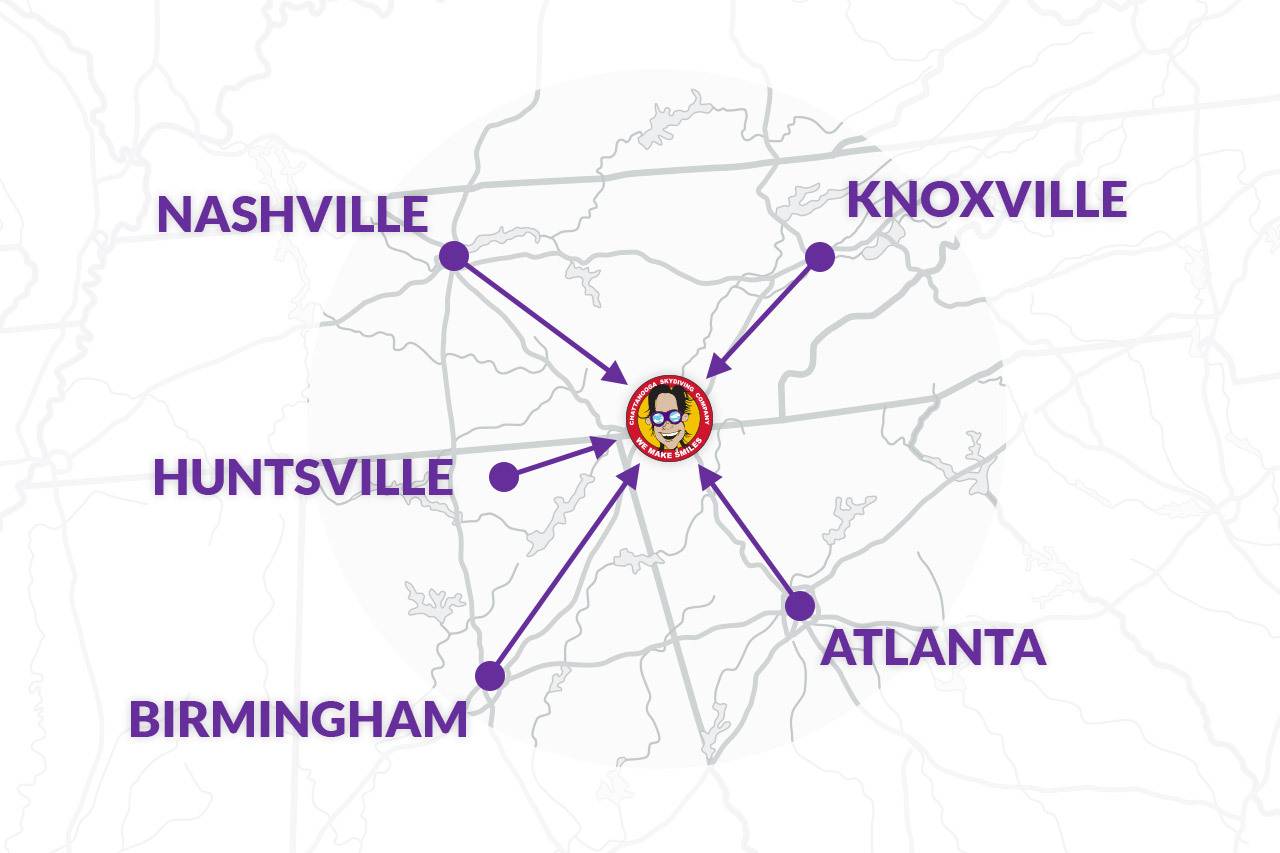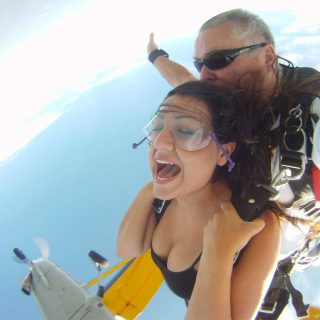 Tandem Skydiving
Your First Jump
Experience the exhilarating thrill of freefall!
Ready for the adventure of a lifetime? Tandem skydiving allows you to experience the exhilarating thrill of freefall, safely and securely, no prior experience required! You'll be trained and ready to jump with an expert tandem instructor in less than an hour!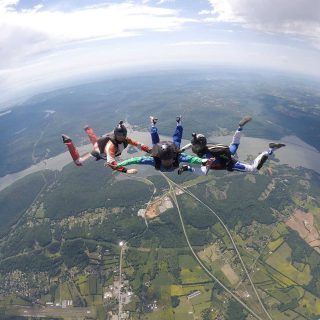 TDS Training
Learn to Skydive
Custom Designed Tandem Direct Supervision
Ready to skydive solo NO TANDEMS REQUIRED? Learn to skydive with Chattanooga Skydiving Company. Our custom designed Tandem Direct Supervision (TDS) training program or traditional AFF training will teach you to skydive solo and start you on your journey to becoming a licensed skydiver.Want to become an Instructor, We are the ONLY SKYDIVING CENTER IN THE S.E. WITH AN INSTRUCTOR EVALUATOR ON STAFF! Learn To Skydive In A Week!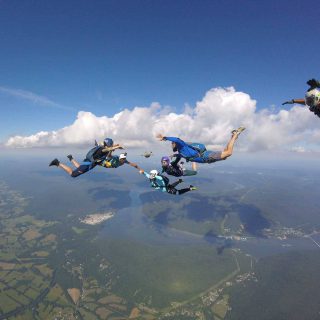 Experienced
Fun Jumpers
We Fly Modern, Impeccably Maintained Aircraft 2010 PAC 750 XL 
Experienced skydivers of all disciplines are welcome at Chattanooga Skydiving Company! Whether you're passing through or live in the Chattanooga area, we'd love for you to join us at the DZ. Find out more about our amenities, jump ticket prices, and super fast PAC 750 XL here.